WELCOME TO CHIAMUSIC
Home of Latin Grammy nominee producer, multi-instrumentalist, composer and educator, Martín Vejarano.

Born to a dancer/choreographer and a filmmaker/professor in Bogotá, Colombia, Martin was surrounded by the arts from an early age.  Martín's main focus has been the traditional musics from Colombia, with an emphasis in Gaita/Cumbia Music. He holds degrees in Jazz from The Brooklyn-Queens Conservatory of Music and in Music Theory from The City College of New York.
As an educator and music instructor, Vejarano is currently a staff member at Flushing Town Hall and a long time collaborator with the Center For Traditional Music And Dance, through which he has received the NYSEA Master-Apprentice fellowship to teach traditional Gaita Music, a number of times.
Martín currently directs and leads four music projects: La Cumbiamba NY, Cumbia River Band, Chia's Dance Party and NYC Gaita Club. Two new albums of original material with Cumbia river Band and La Cumbiamba eNeYé, are on the way.
La Cumbiamba eNeYé
We played at Joe's Pub On July 9th! The show was presented by the Brooklyn Cumbia Fest. Good Times!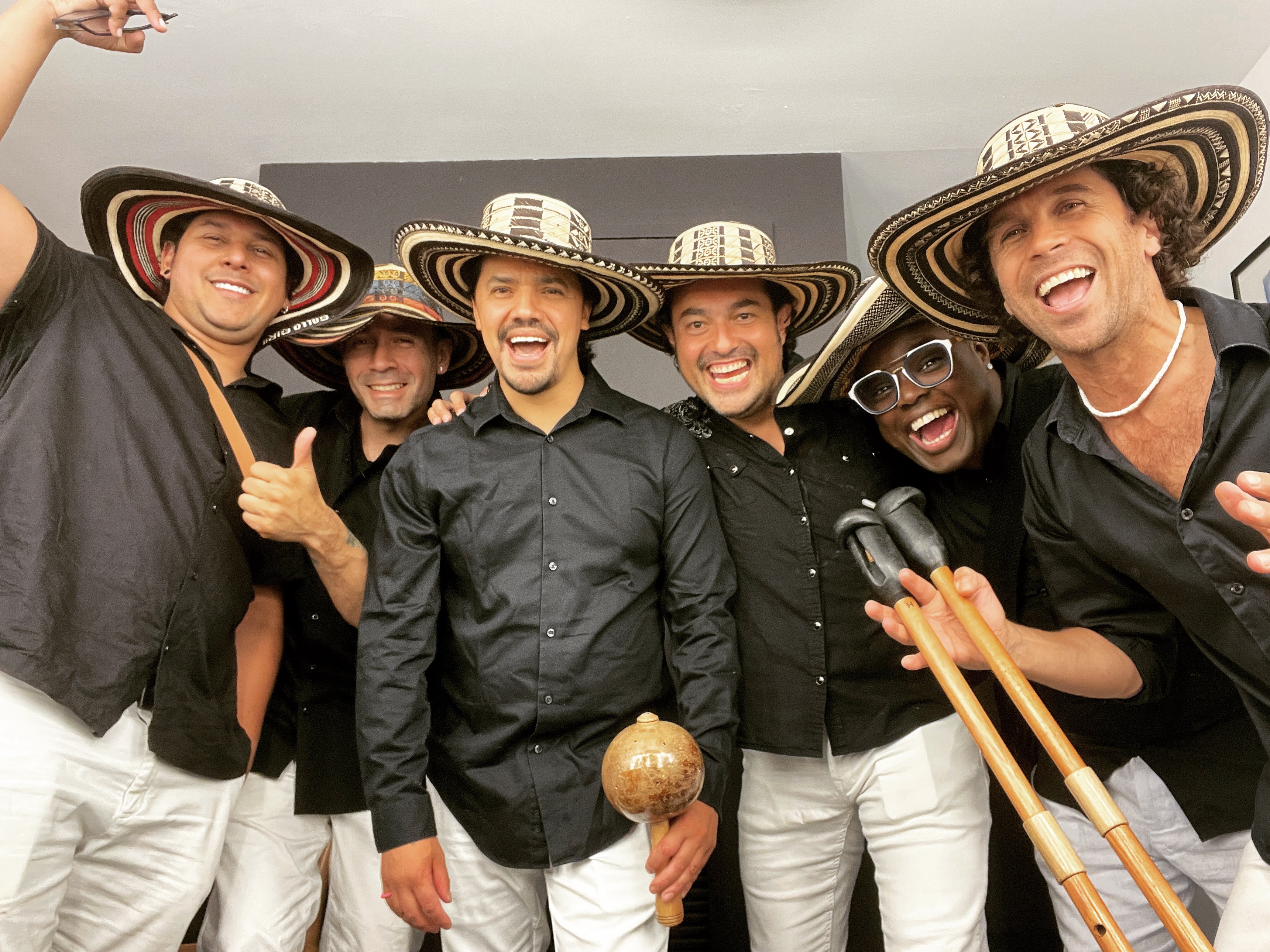 Cumbia River Band 2023
NEW: La Cumbiamba eNeYé at Celebrate Brooklyn Highlights
La Cumbiamba eNeYé NEW VIDEO
Cumbia River Band Live at Symphony Space 2022
Brooklyn Arts Council - Sonic Wellness 2022
La Cumbiamba NY Live at The People's Forum
Civilization VI - Gaita and percussion!
Cumbia River Band - Stop - Go!
Producer, drummer & songwriter for: Sonia De Los Santos
MARTRIO - Pryaniki (the Russian cookie)
PRYAÑIKI (the Russian cookie)
Chia's Dance Party - Live!